Paranza (Seashapes) (400g)
£4.50
Dive into our new and fabulous Paranza pasta, it's absolutely Kraken! We're not fishing for compliments, but we think you'll fall in love hook, line and sinker with our seafood shapes in our 5 colour pasta.
Kids of all ages will love the sharks, octopi, sea-horses, shells and fish shapes and you'll be clamouring to get your hands on this fab fare. You'll have a whale of a time creating fintastic food and your kids and guests will sea that life really is too short for boring pasta. We're shipping straight away and as you'll be shelling out less than five squid  it's an absolute bargain.
Ingredients: ALLERGENS IN BOLD
Durum Wheat (Gluten) semolina, Natural Aroma
(Spinach flour 3%, Beetroot powder 2%,
Turmeric powder 2%, Paprika 2%, water)
Contains: GLUTEN and made in a facility
that uses egg, shellfish and fish.
Values for 100g: Energy: 1533kj/361kcal,
Fat: 1.9g of which saturates 0.3g,
Carbohydrate: 73g of which sugars 1.4g,
Protein: 12g, Fibre: 2.6g, Salt: 22mg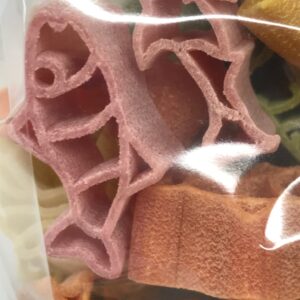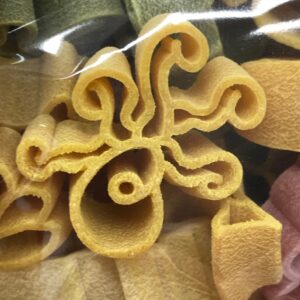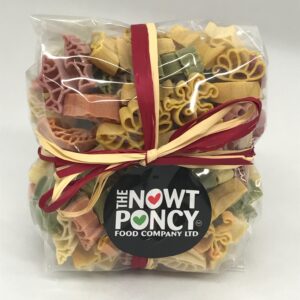 Only logged in customers who have purchased this product may leave a review.