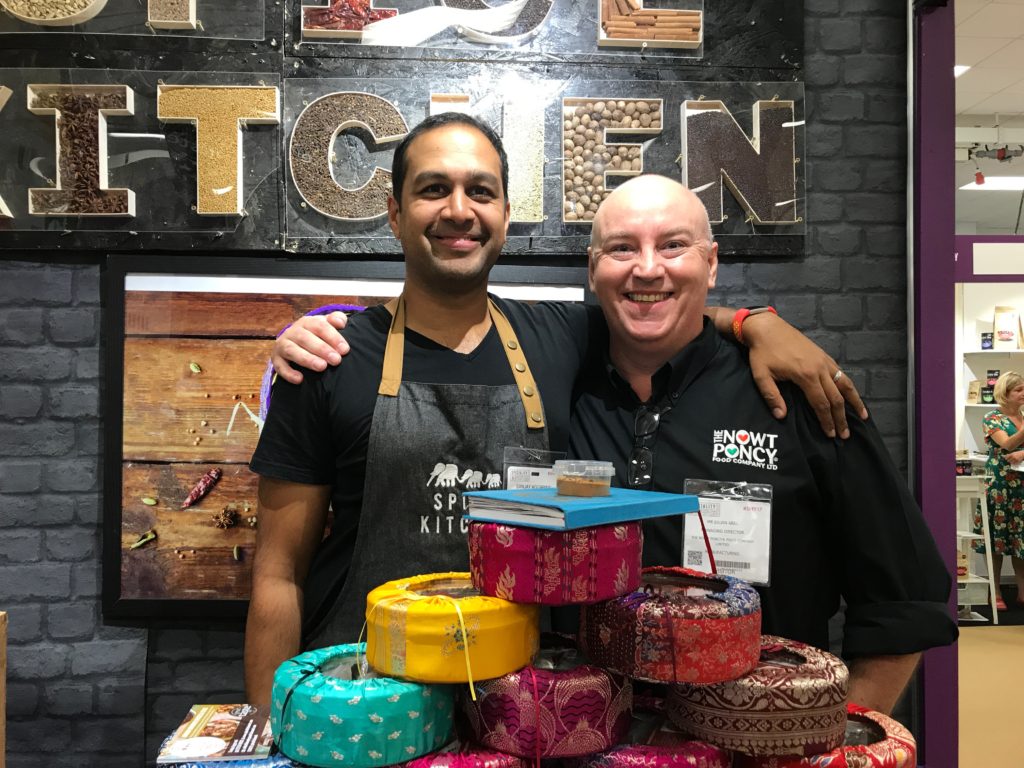 As a Nowt Poncy® Food Company, we're always on the lookout for companies with the same outlook and ethos as us and we met the wonderful Sanjay (don't tell him I said that) and his lovely Mum at a trade show a few years ago.
His company Spice Kitchen UK supplies fabulous dabbas with a selection of spices from around the world as well as some pretty fabulous Gin Botanicals so you can invent your own flavours. Like us, they are a family run firm and their products are award-winning and of exceptional quality, having won 'Gift of The Year" in 2018. The dabbas are finished with a beautiful hand-sewn silk sari wrap made from recycled saris. They are always on the lookout for sari's and for every one they receive that's suitable they make a £5.00 donation to their chosen charity https://www.spicekitchenuk.com/pages/sari-donations
They also do a superb range of wedding favours, loose teas and tinned tea selections, salts and spice refills. They also have a delicious selection of recipes on their website https://www.spicekitchenuk.com
Unfortunately, you cannot choose a colour or pattern, it's what we have in stock at the time and after all, who doesn't love a surprise…….