Description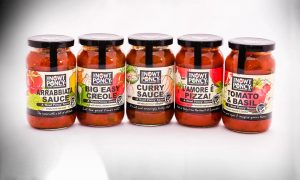 The pride of Nowt Poncy®, a jar of each of our sauces for you to try. They are all certified Gluten Free and ALL under 50 kcals/100g.
Note: The Big Easy Creole is NOT vegan as it contains Worcestershire Sauce® so please ask us to replace with one of the other sauces if you wish.
Contact us on 07966637620 for our special offer code for diet plan followers!