Description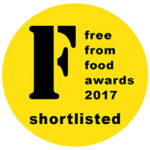 A hot and flavourful sauce that can be eaten hot or cold and unlike anything you will find at the takeaway.
A traditional Indian recipe using green chillies to provide the heat without the intense burn associated with certain curries, our nowt Poncy® Curry Sauce is delicious with veggies, prawns or our favourite, mutton. Cooked low and slow is the best way, but you can also prepare a quick and satisfying meal in under 20 minutes if you're pushed for time. A mid week curry in a hurry? Don't mind if I do.
Alternatively, use as a salsa and just dig right in with dips and chips or add a little to some cheese for a right proper nowt poncy treat!